Paisito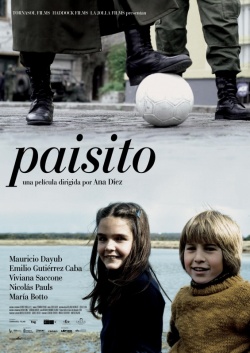 Year:
2008
Country:
Uruguay, Spain, Argentina
Actors and Actresses:
Antonella Aquistapache, Pablo Arnoletti, Pía Rodríguez
Review:
Paisito is a story about children's love that was lost during Uruguay's dictatorship. Not knowing that fate will separate them, the children swear eternal love. After being dragged away by their families, the young people meet up again in Pamplona 20 years later. Xabi is a footballer who was born in Uruguay and is the son of exiled Spanish republicans who arrives in the Navarrese capital after being signed up by Osasuna. Here his past catches up with him in the shape of young Rosana, the daughter of Montevideo's police chief. The director aims to look at one of the most painful moments in Uruguayan history following the 1973 military coup. She does so in this love story that represents the first film about dictatorships from the point of view of those who were caught up in the midst of it but didn't get involved.
Movie added at:
18.12.2022